RIDE 5
Photo JOURNEY
BEYOND THE SHOTS
From 15th September 2023 to 15th October 2023
Put your virtual photography skills to the test with RIDE 5, and try to be featured in the official RIDE 5 PHOTO JOURNEY – Beyond The Shots Digital Artbook, together with the masterpieces of the best virtual photographers!
Read the regulation, choose your favorite theme and have fun with the photo mode
Check your inbox to see if your photos will be chosen by our jury of experts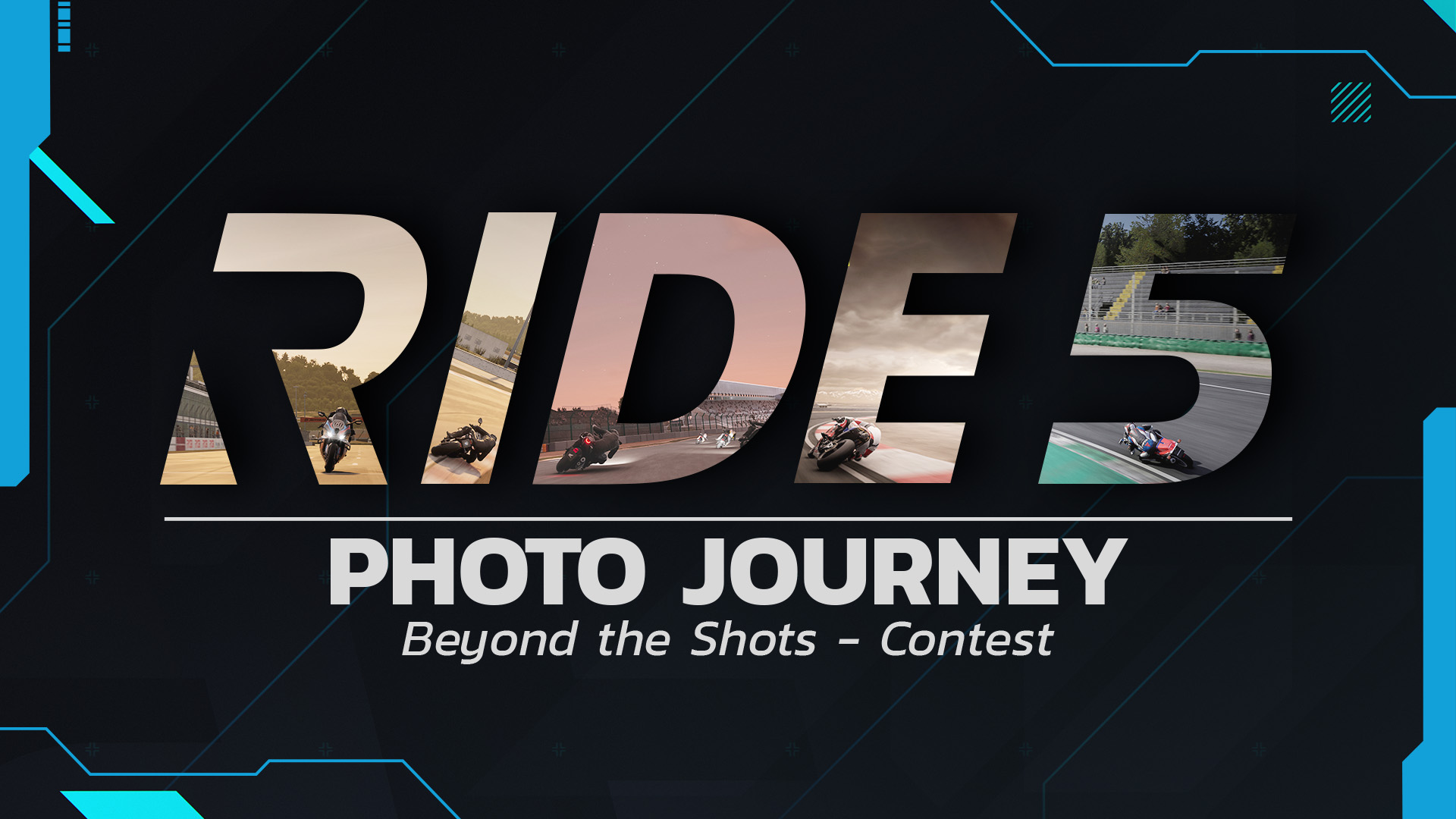 The breathtaking sunsets, the stunning environments, the beautiful bikes' details, the eMotion of the race.
Choose your theme and get inspired by the greatest Artists:
they will be part of the jury that will select the winning pictures!
All
Detail
Sunset
Environments
eMotion
You have time from September 15th to October 15th to submit your creations!